Travelers flock to Harris County, Georgia year-round for its abundant adventures. An outdoor escape from big city life, experience the splendor of each season, completely immersed in wildlife and preserved forestry. Backpacking Harris County's beautiful forests is one of the best ways to experience it's merit, and we offer tips for beginners (that may serve useful to experienced hikers as well). This backpacking beginners guide sets the stage for an unforgettable experience in Harris County.
---
Coming equipped will help you to fully enjoy your experience. There are a few critical necessities for an outdoor trip through West Georgia. Seasonality and the weather forecast can drastically affect what you need to bring, but the following are what we'd consider the bare necessities.

– Properly fitting, hiking footwear

– Water bottle / Hydration pack

– Rain poncho

– Navigation (map / compass / GPS)

– Sun & Insect Protection

– First Aid Kit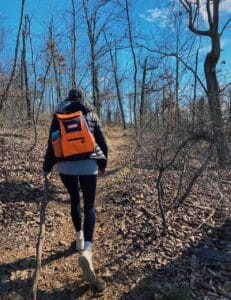 For those looking to immerse themselves in the trails, the following routes provide a guaranteed escape into the untouched heart of Harris County. Each trail includes access to a campsite where backpackers with Pine Mountain Trail camping permits can rest, eat, and recharge.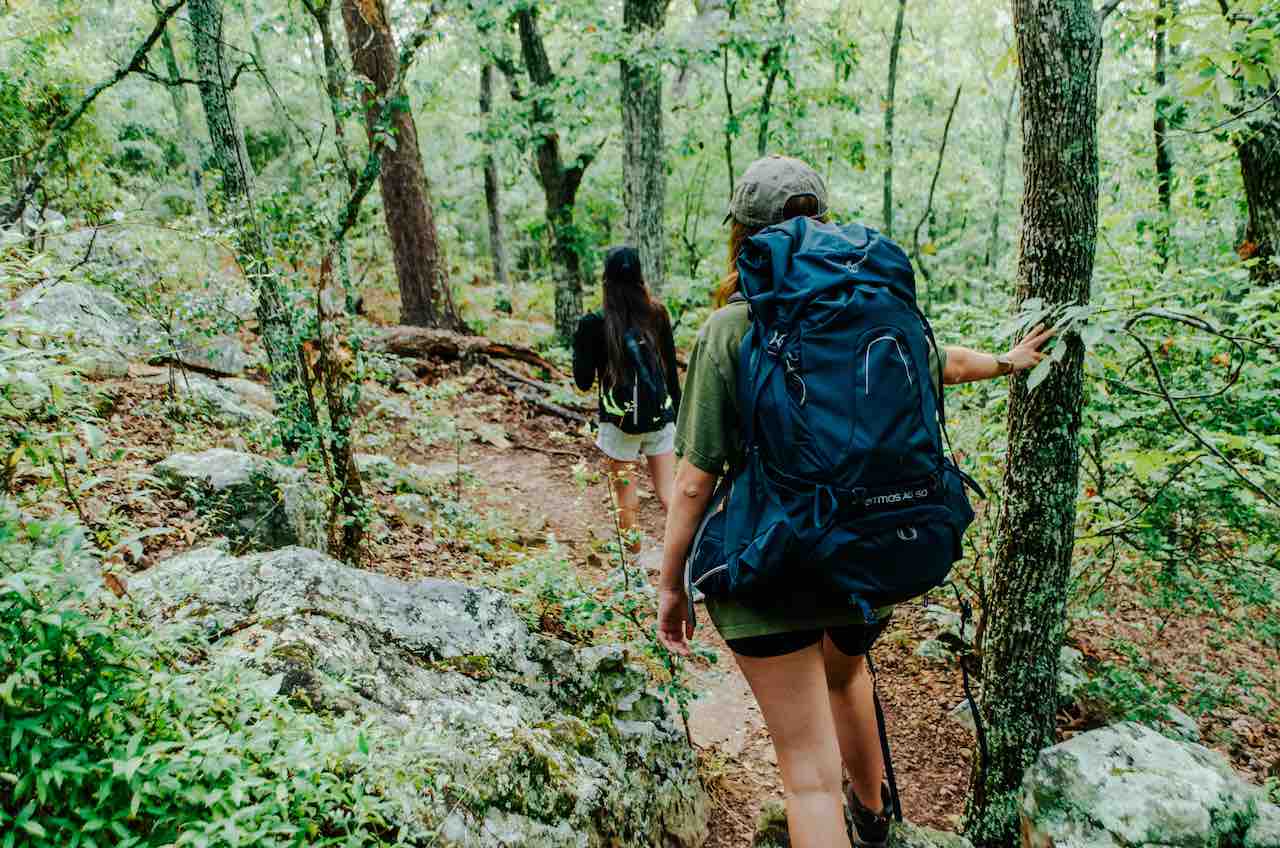 Dowdell's Knob Loop
Length: 4.8 miles
Features: Brown Dog Camping Site (PMT Permit required), Waterfall, Elephant Rock and B-25 Plane Crash Memorial
This popular, well-marked loop is a favorite of birders, campers, and day-hikers. A stunning overlook opens and closes the loop, providing a memorable bookend to the trail year-round.
Sawtooth Trail Loop
Length: 7.4 miles
Features: Grindstone Gap Campsite (PMT Permit required), Small Creeks and Waterfalls
Even considering its access to two parking lots, this loop grants its travelers a pleasant amount of seclusion. A consistent canopy of foliage and a sense of retreat enhance this trail's approachable balance of uphill and downhill hiking.
Boot Top Loop
Length: 13.6 miles
Features: Bumblebee Ridge Campsite (PMT Permit Required), Old Sawmill Campsite (PMT Permit Required), Sassafras Hill Campsite (PMT Permit Required), Odie Overlook, Wolfden Cave, Waterfalls, Streams
For those interested in a moderate backpacking experience requiring longer endurance, the Boot Top loop is an excursion full of wildlife, dense forest, and multiple spots to cool off underneath small waterfalls. Three different campsites along the loop give backpackers options for how they would like to divide their journey.