Harris County has so much to see and do, it can be hard to fit into just one day! For excursions spanning a few nights, it's important to find lodging that fits your needs and budget. Of course, a touch of Southern Hospitality never hurts either!
---
Pine Mountain Club Chalets Resort
Founded in 1971 by Coursin Dowis and his family, Pine Mountain Club Chalets Resort was inspired by the Swiss-Alpine style and features over 100 uniquely designed cabins. This slice of alpine bliss is nestled in the wooded mountainous area of Pine Mountain, providing a wonderful place to relax and unwind.
Amenities include standard accommodations with two bedroom to eight bedroom cabins and a beautiful on-site lake stocked with fish. Pine Mountain Club Chalets Resort is also conveniently the home of Tidbit's Grill, when you start to feel peckish!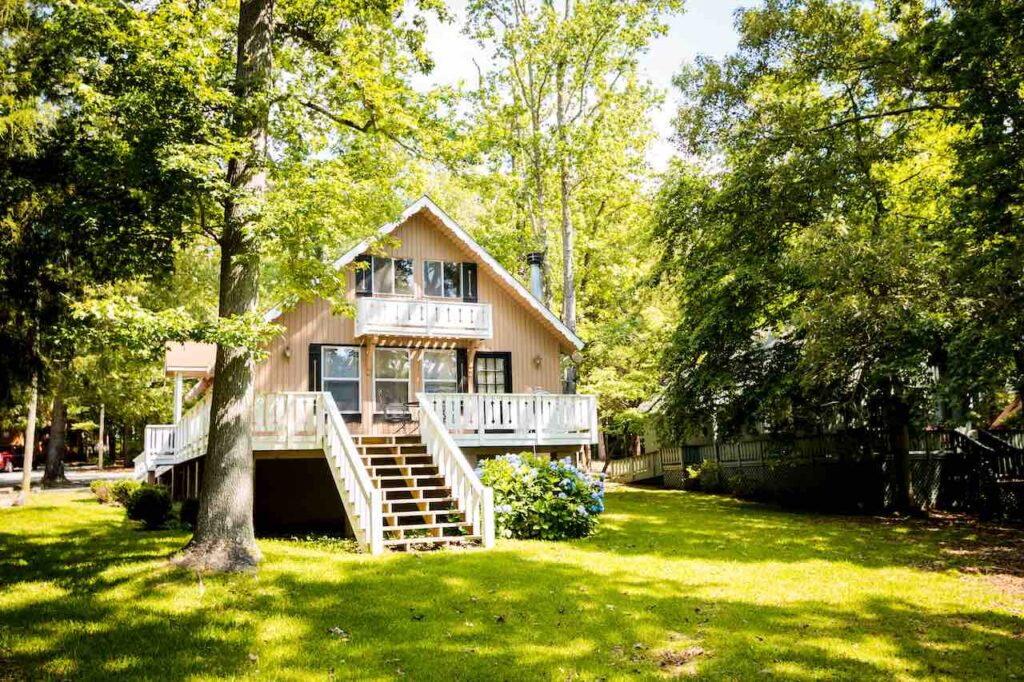 F. D. Roosevelt State Park
If you're looking to enjoy nature to the fullest, F. D. Roosevelt State Park offers some of the most scenic spots to recharge. With 22 cabins, over 100 campsites and 16 backcountry sites, F. D. Roosevelt State Park provides a variety of places to set up a home base for your adventures in Harris County. At over 9,000 acres, F. D. Roosevelt State Park is a hiking and outdoor adventure paradise, featuring stunning vistas and historical significance. Franklin Roosevelt himself explored and enjoyed the same mountain bliss that visitors to the eponymous park now experience.
One of Georgia's most beautiful State Parks (and its largest – by a margin of over 3,500 acres), F. D. Roosevelt State Park offers plenty of activities for travelers looking for adventure. The countless trails and experiences available in close proximity to F. D. Roosevelt State Park makes it an excellent destination for tourists and locals alike.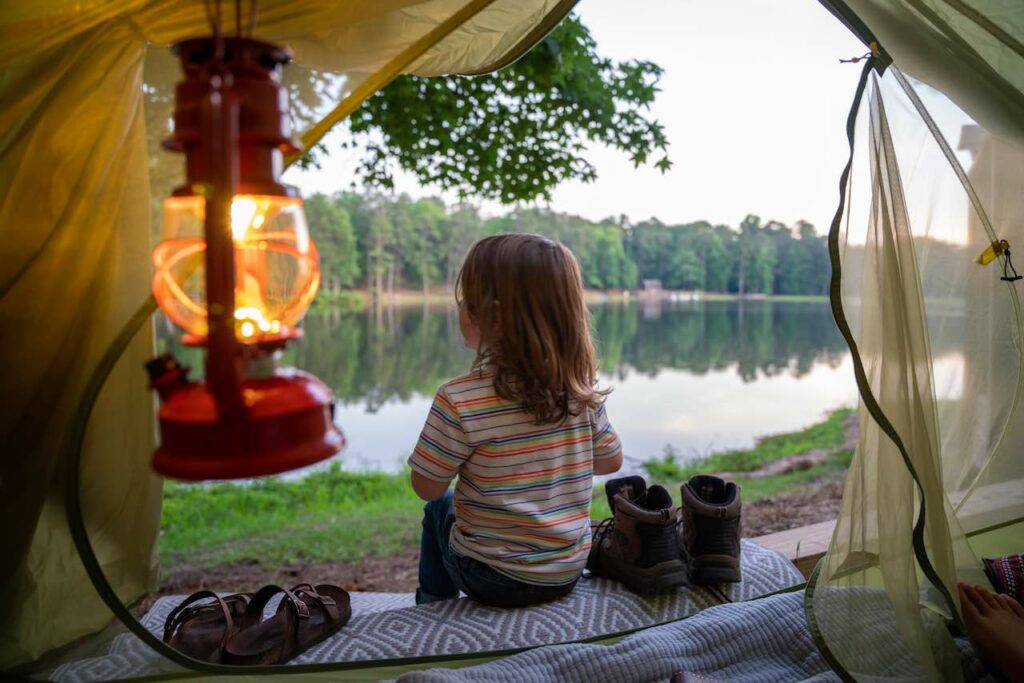 Mountain Top Inn and Resort
Minutes from downtown Pine Mountain, the Mountain Top Inn and Resort is a beautiful escape from the hustle and bustle of the big city. Featuring idyllic views and rustic log-cabin architecture, Mountain Top Inn and Resort offers guests multiple lodging options with private cabins, quaint inn rooms and a romantic lodge with first-class amenities. Guests can enjoy private jacuzzis and log burning fireplaces in select rooms, an outdoor swimming pool provides fun for families and breathtaking views are around every corner.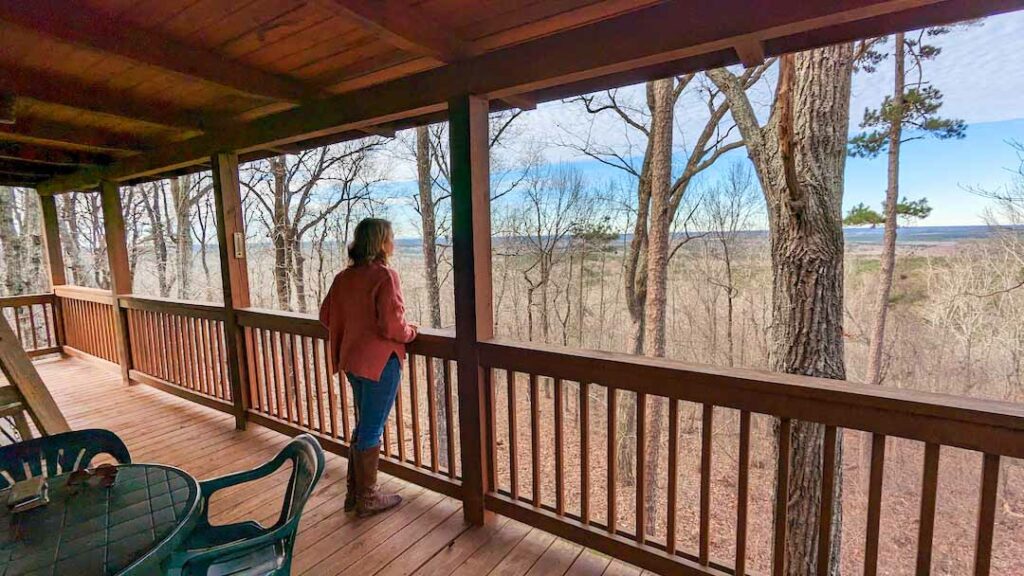 Pine Mountain RV Resort
Located just outside of beautiful Pine Mountain, the Pine Mountain RV Resort is fully equipped to help travelers swap city lights for moonlight. With dozens of RV sites, cabins, yurts and glamping tents, this oasis offers accommodations for a variety of tastes.
RV sites are fully equipped with water, sewer and electrical hook-ups, plus Wi-Fi and picnic areas at every site. The cabins and cottages provide a more rustic experience, but are still completely modernized with internet, climate control and full kitchens. The adorable yurt village provides guests a unique way to experience Harris County. The newest offering from Pine Mountain RV Resort is hand-crafted glamping tents, made for comfort and relaxation. All guests at Pine Mountain RV Resort have access to a playground, indoor lounge area and a large swimming pool with hot tub and a splash pad for younger guests.
Whether you are a seasoned RV camper searching for top of the line sites, or a city slicker looking to experience nature from the comfort of A/C, the Pine Mountain RV Resort can suit your needs.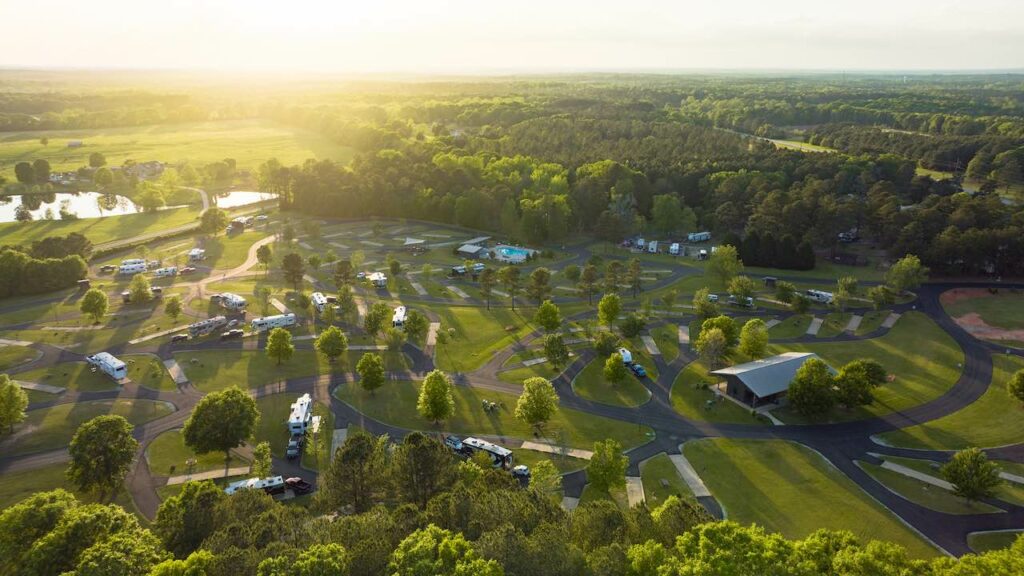 Holly House of Hamilton
A beautiful Victorian-style home built in the 1880's, Holly House of Hamilton is a charming bed and breakfast full of history. The owners are dedicated to providing a world-class guest experience, evidenced by the hearty breakfasts and intriguing conversation. Owner Judy Archibald often dresses in period-accurate clothing and has been known to sing alongside her vintage player piano.
The Holly House of Hamilton is conveniently located in downtown Hamilton and provides an excellent place to recharge in Harris County.
A trip to Harris County can be a refreshing retreat in nature. Most guests feel that an overnight trip is best to take in all of the sights of our wonderful area. There are a variety of lodging options throughout Harris County, and more can be found here.