Looking for ways to stay cool in Harris County during the sweltering summer months? Look no further! Whether it feels like the devil came down to Georgia or not, we have got you covered with some refreshing activities to beat the heat.
Escape The Heat At Liberty Bell Pool
Liberty Bell Pool offers a unique blend of history and fun that will help you beat the heat! Originally built as part of FDR's New Deal program, this beautiful pool has stood the test of time and remains a beloved destination for families and history buffs alike.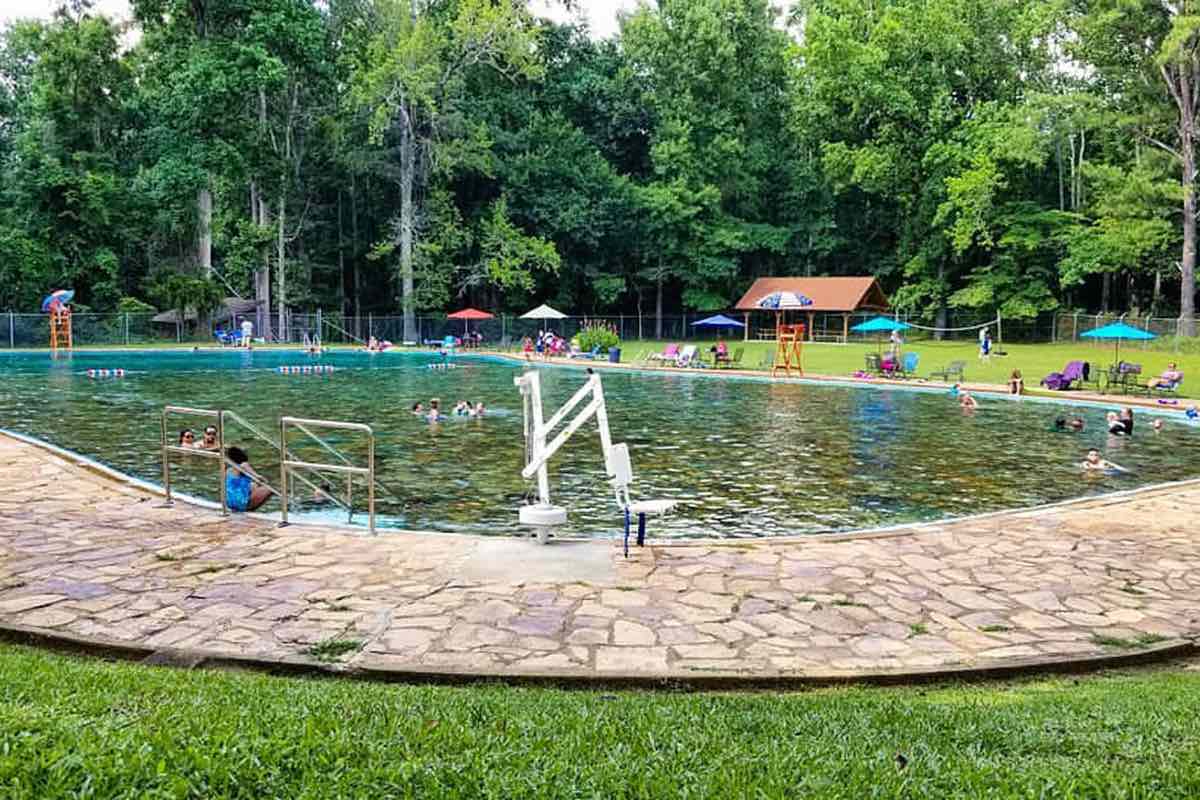 Frozen Bliss
Hamilton Ice Cream Company
Looking for a sweet escape from the heat? Hamilton Ice Cream Company offers a range of refreshing cold treats to satisfy your sweet tooth. Whether you are in the mood for a traditional scoop, a float or split, you are sure to find something that hits the spot!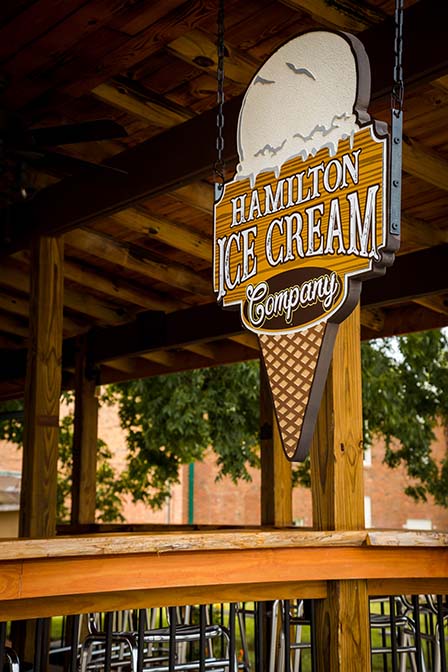 Lubell's Ice Cream Parlor
Lubell's Ice Cream Parlor is renowned for its world-famous ice cream, perfectly complemented with southern classics. When it comes to staying cool, there's nothing quite like the combination of soothing vanilla ice cream alongside a delicious serving of peach cobbler!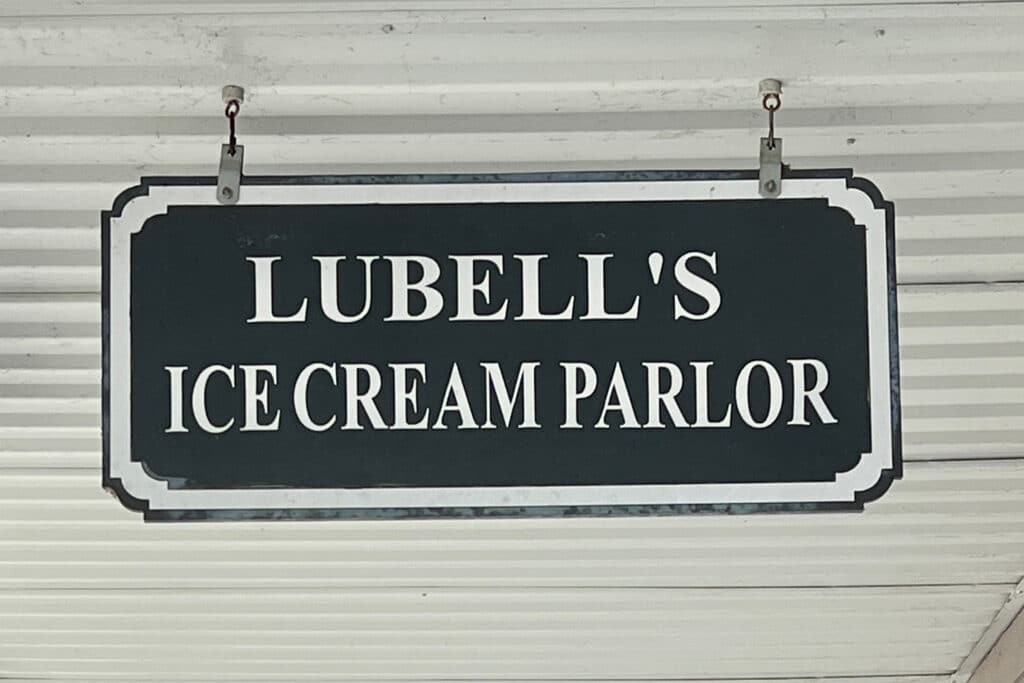 Heat Wave Shopping
If you are looking for a break from the sun, downtown Pine Mountain has an excellent selection of shops. With a diverse array of shops, each with its own artisanal, eclectic vibe, you are certain to find something that suits your taste.
And for those who love antiques, downtown Pine Mountain is a must-visit. Top-tier antique stores offer a unique shopping experience, where you can find one-of-a-kind treasures and vintage finds.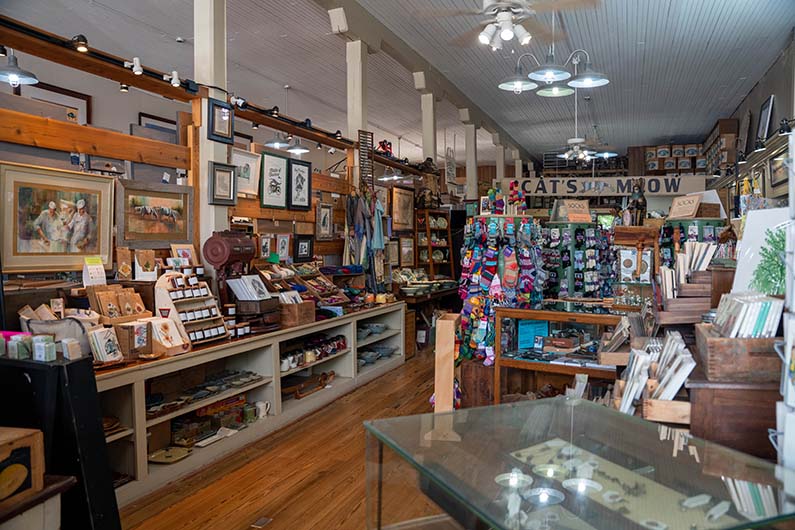 Art & Antiques
Art connoisseurs will delight in the unique offerings of Cat's Meow, Chipley and Main and UniquExpressions, the latter of which doubles as a coffee shop. These exceptional stores offer an impressive assortment of hand-crafted goods, artwork and trinkets that go beyond the ordinary retail experience.
And if you seek all things antique, downtown Pine Mountain delivers. Sweet Home Antiques and Old South Bazaar are both located near Main Street and provide a curated selection of time-less finds.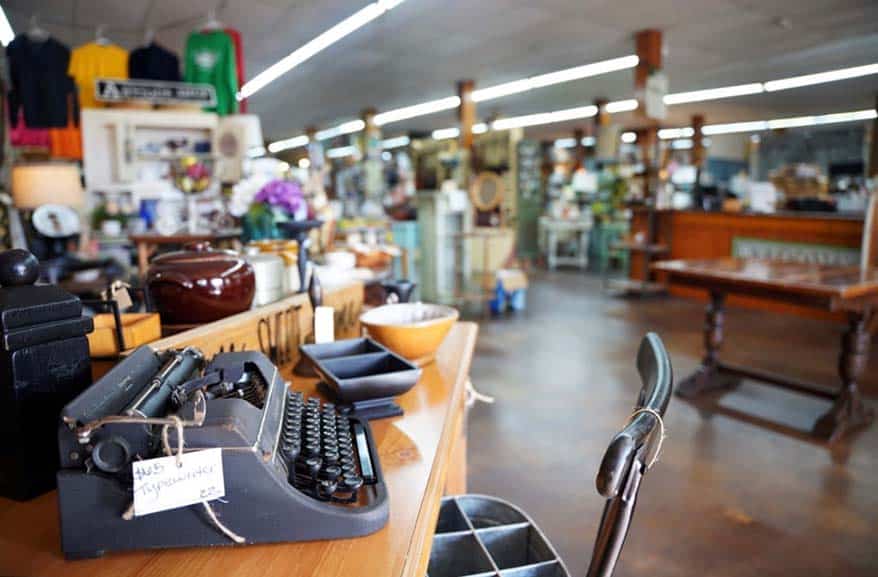 Chilling Out At Callaway Resort and Gardens
Robin Lake
Escape the heat and enjoy a day of fun at this scenic 1-mile white sand beach. But that is not all – in the middle of Robin Lake lies the ultimate family-friendly activity: Aqua Island. This inflatable playground is guaranteed to entertain children of all ages, with its thrilling slides, bouncing trampolines and challenging obstacle courses. Parents can relax on the beach while children play and burn off some energy.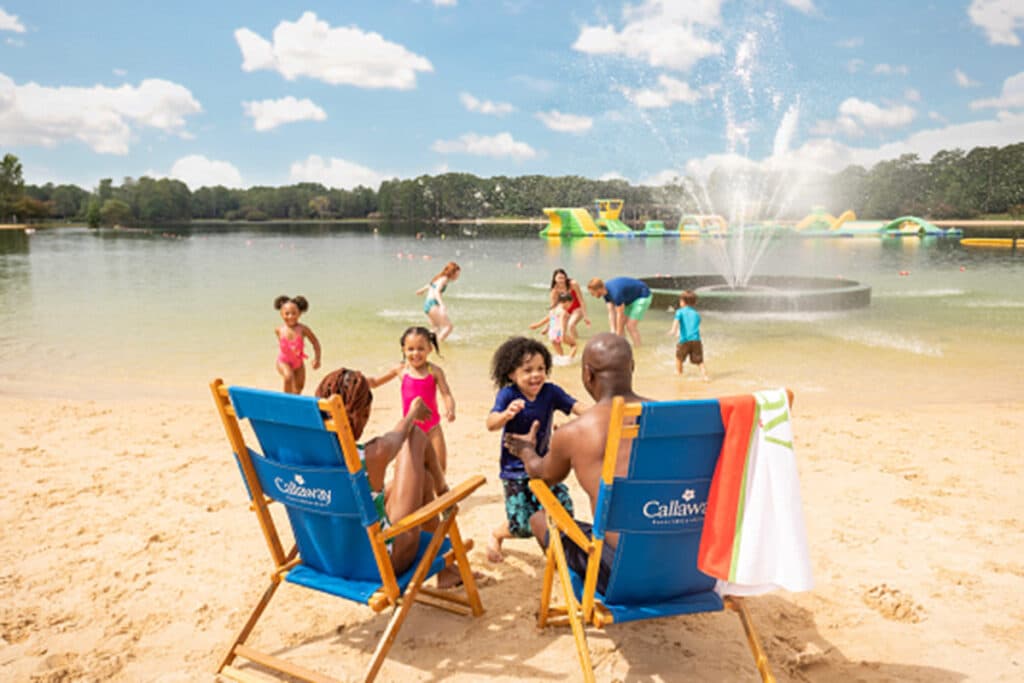 Treetop Adventure
Why exhaust your A/C when you can cool off and have some excitement at Treetop Adventure? Zipline rides and ropes courses offer the perfect way to beat the heat and get your adrenaline pumping. With three varying ropes courses, there is something for everyone. For those seeking a challenge, the Discovery/Lake course is the supreme experience, reaching heights of  70 feet above the ground. Meanwhile, the Sapling course provides intricate ropes challenges for those who prefer a smaller scale adventure.