Don't let your vacation get the best of your running streak, Harris County offers a variety of paved paths and wooded trails to allow you to get your miles in!
Man O' War
Following the path of an old diesel passenger train, the Man O' War Trail is a 10.5-mile paved trail. The path climbs and descends Pine Mountain, offering stunning views and killer burn! Man O' War is popular among cyclists and runners, and the various amenities, such as signage and benches, make it accessible for all. Additionally, there are several drop-in points where parking is available, making this trail completely customizable.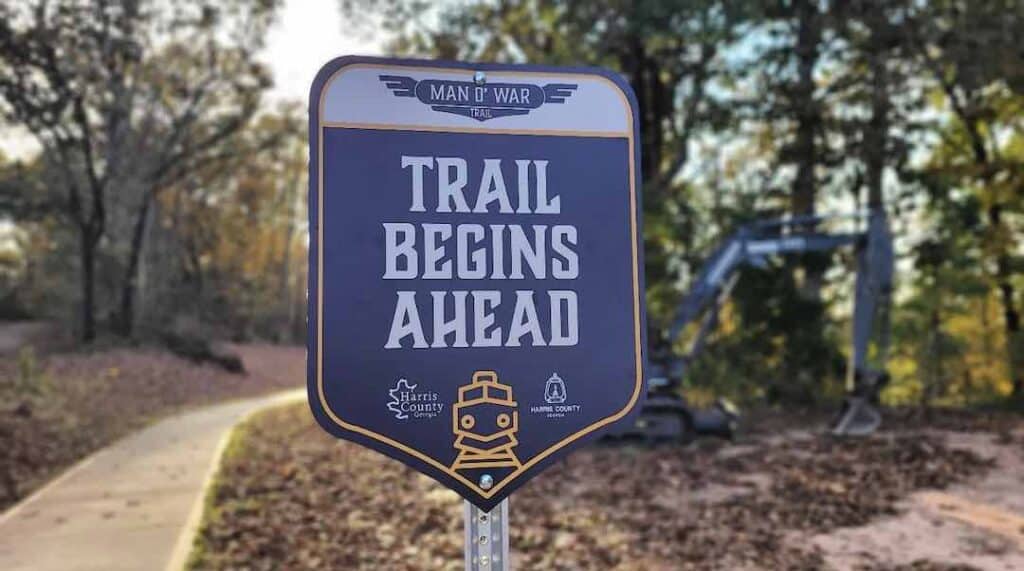 The Pine Mountain Trail
The Pine Mountain Trail winds through areas of Pine Mountain and F.D.Roosevelt State Park (the largest state park in Georgia!). The main Pine Mountain Trail is 23 miles long, with an additional 20 miles of connector trails, which are shorter trail options for a less intensive hike.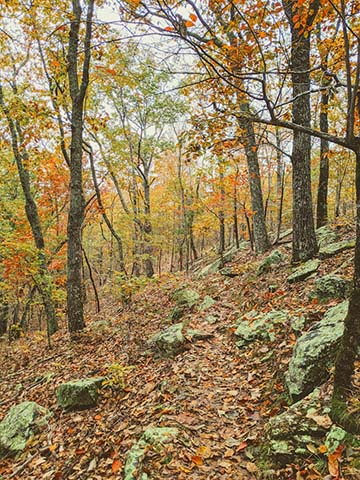 There are seven loops along the PMT
Mountain Creek Nature Trail 3.2
This 3.2-mile trail begins behind the Trading Post and winds through the forest along the headwaters of Mountain Creek. This swift loop is not strenuous, and is appropriate for all trail runners.
East End Loop 3.4
East End's 3.4-mile loop is the newest in FDR park. With a short distance and easy terrain this makes for a good beginner trail run.
Overlook Loop 3.4
Overlook is another 3.4-mile loop, fit for novice trail runners. Overlook's entry point is at the Callaway Gardens Overlook on Hwy 190.
Dowdell's Knob Loop 4.3
Dowdell's Knob is a local landmark where Franklin D. Roosevelt liked to picnic! This 4.3-mile trail is moderately difficult, but totally worth it as you reach the spectacular views of the highest point in Harris County.
Wolfden Loop 6.7
Wolfden is a 6.7 mile loop, and is well-known for its remarkable beauty. With a waterfall and intriguing rock formation, this is the most popular section of trail in the park!
Longleaf Loop 6.9
Longleaf has more connectors than any other trail with seven road crossings. With a length of 6.9 miles we recommend only intermediate to advanced trail runners tackle this loop.
Big Poplar Loop 7.8
At 7.8 miles, Big Poplar is the longest loop and another favorite of local trail runners. Named for a large poplar tree around the 10-mile marker, this hike has several rock formations and creek crossings.
To Note:
For families with young ones, check out the Junior Ranger program in FDR State Park
A parking pass is required for all visitors parking in the visit center parking lot
A paper map is available at the park office
Callaway Gardens And Resort
Callaway Resort and Gardens is a lively establishment in the heart of Harris County. There are 10 miles of paved trails throughout the garden's scenic landscape. Parking is abundant in the various areas of the resort, the map below will provide helpful insight.
Callaway Brothers Azalea Bowl and Chapel Trail
Callaway Brothers Azalea Bowl and Chapel Trail is a 1.5-mile loop, off the main path, that will take you around Falls Creek Lake. Callaway Brothers Azalea Bowl is home to over 3,000 native and hybrid azaleas making this a must-visit in the Spring during the flourishing azalea bloom.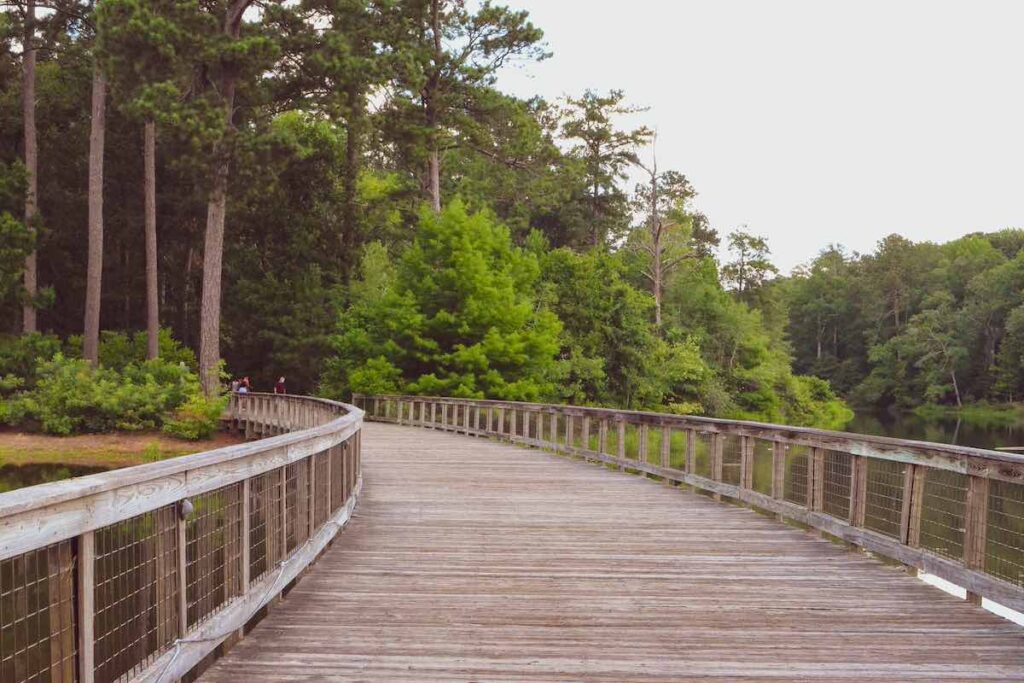 To Note:
Callaway Gardens charges an entrance fee, so check out the diverse selection of activities while in the resort!
Hamilton Walking Trail
Hamilton Walking Trail is a two-mile paved loop that begins and ends at Hamilton City Hall. This trail is popular within the community, but still captures the solitude of nature. The route is well-marked and easily accessible, which is why we recommend it for runners of all proficiencies.